Drake Announces New Album "Scorpion" Will Be Releasing In June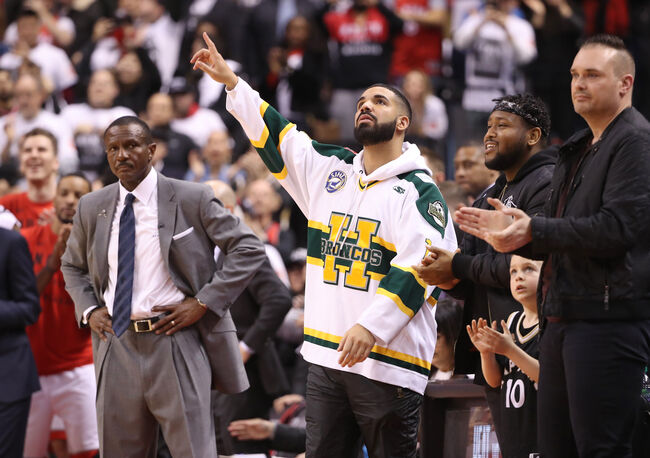 After releasing numerous singles over the past couple of months, and teasing that we would be getting some sort of project soon Drake has revealed the name and release month of the upcoming project. The project which will be the Toronto rappers 6th studio album and his third release in the past couple of years, after dropping his 4th studio album "Views" back in 2016, & his "playlist" project "More Life" in the spring of 2017.
Back in January, Drake surprised his fans by dropping his "Scary Hours" EP which featured now megahit "Gods Plan" as well as "Diplomatic Immunity". God's Plan which has racked up almost 400 Million views on youtube as it stars the Toronto rapper running around Miami donating over $900,000 dollars in various charitable ways giving back to the community.
"Gods Plan" debuted at number one on the Billboard Hot 100 charts and was able to hold that position for 11 weeks before being dethroned by Drakes follow up single "Nice For What". Holding the number one spot for 11 weeks is no easy task as it beat out Adele's "Hello" which had held the #1 position for 10 weeks. In the process, he also became the rapper with the most "Top 10's" in history passing the likes of Jay-Z who previously held the record with 21 songs followed by none other than Lil Wayne who has 20.
He began teasing his follow up to "Gods Plan" through a live stream on producer Murda Beatz' Instagram stating that new heat was coming soon from the two. On the eve of April 6th Drake not only dropped his new record "Nice For What", but also released a female star-studded video Tiffany Haddish, Tracee Ellis Ross, Michelle Rodriguez, Issa Raye, Yara Shahidi, Zoe Saldana + more! The song itself features a sample from the legendary Lauryn Hill Classic "Ex-Factor". With the song debuted at #1 on the Hot 100 charts, it seems like Drake not only has another hit on his hands but he is also running 2018 holding the number 1 spot since late January.
After practically living in the studio and continuously teasing a new project, its Drizzy season is finally approaching as he took to Instagram today (April 16th) to announce the new project which is to be titled "Scorpion". Posting a picture of himself wearing a satin jacket with the name of the album on it he also reveals that the album will be coming out this June, but did not give a specific release date.
It would make sense that the Toronto rapper would release the album to kick off the Summer as his annual "OVO Festival" is held each year in Toronto during "Carabana Weekend".
Check out the announcement from Drake's Instagram below...
Photo: Getty Images