We Are Wishing Benzino A Speedy Recovery, But, Should He Be Doing All These Press Interviews?!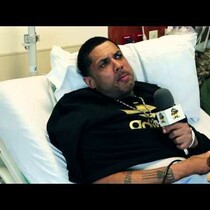 Posted March 31st, 2014 @ 4:21pm
It's hard to lose a loved one, but, to get shot the day of the funeral is horrible.
Love & Hip Hop Atlanta's Benzino was shot by his nephew the day of his mother's funeral.
He's not letting much out of the bag about what actually happened due to the incident is still being investigated.
If you are wondering what was the root of the beef, just know it's about money.
The actual news report...