Tiny Finally Gives Up The Goods On Rumors Of Troubled Marraige To T.I.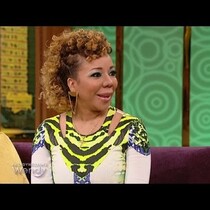 Posted March 26th, 2014 @ 5:28pm
There is no shame in her game!
During a visit to the Wendy Williams Show,
Tiny of T.I. & Tiny: The Family Hustle revealed whether she's had any plastic surgery.
The former member of Xcape also opened up about the real deal with her boo T.I.... is their marraige in trouble?
Are they headed for divorce and why isn't she wearing her wedding ring anymore?
Peep...