This 70-Year-Old Really Shows That Age Ain't Nothing But A Number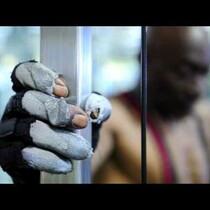 Posted February 11th, 2014 @ 2:47pm
This is very interesting!
Sam 'Sonny' Bryant, Jr. is a 70-year-old bodybuilder and I have to say he looks d*mn good.
Sonny mention that in his 40s he was in a bad marriage and that he started to go to a gym.
What's crazy is that he stated that he did not know what he was doing, but check him out now!