The Gorgeous Nia Long Talks Working With Tyler Perry & Her Son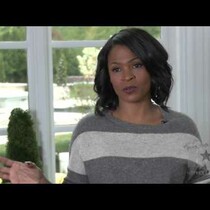 Posted February 10th, 2014 @ 3:03pm
Tyler Perry is back at it again, he is set to drop his latest film Single Moms Club, which hits theaters March 14th.
The timeless beauty Nia Long is also the star of the film.
Nia chats it up about working with Tyler and also working with her son throughout the film.
On working with her son...
Just in case you missed the trailer for the film...