No Malice From The Group Clipse Confirms If He Would Ever Do Another Album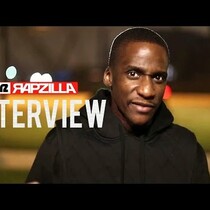 Posted March 28th, 2014 @ 3:37pm
Remember when the Clipse was hot at one time?
Then they fell off the face of the planet?!
Well, Pusha T signed to Kanye West's label, G.O.O.D. Music, but, what ever happened to his brother Malice?
He no longer goes by Malice, but, now by No Malice and he no longer does secular music.
He has committed himself strictly to religion, which is always a beautiful thing.
Most of us wondered if there would ever be another Clipse album.
Check out his response...