Movie Alert: Halle Berry In "Frankie & Alice"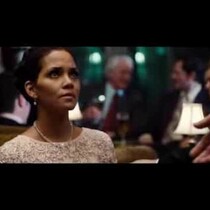 Posted February 20th, 2014 @ 3:56pm
Halle Berry will be starring in Frankie & Alice, which will hit theaters on April 4th.
Berry will play Frankie who's a go-go dancer with multiple personalities.
She has two main alter egos, Alice, who is a Southern racist and Genius, who's a 7-year-old girl.
This looks amazing!
I most def can guarantee Halle will give an amazing performance.
Peep this...