Are You Ready To See Nicki Minaj In "The Other Woman"?? Check Out A Sneak Peek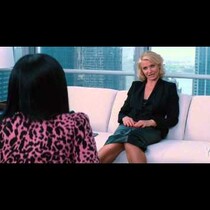 Posted March 24th, 2014 @ 3:53pm
I can't wait to see Nicki Minaj's acting debut in the upcoming film, The Other Woman.
Nicki plays Lydia, who's an assistant to Carly (Cameron Diaz) that wants to offer relationship advice in the romantic comedy.
The movie will be released on April 25th.
Peep a sneak peek of Nicki's acting skills...